The New Hampshire Forum on the Future Breakfast Series focuses on the forces that face the state's future – economically, socially and culturally with respect to our education system, environment and historic traditions. The speakers and programs we host will make you think about the future of New Hampshire as a place to live and work.
If you are interested in being added to our mailing list please click here to contact Ann Tierno.
---
For information about past Forum on the Future Breakfasts, please go to our Breakfast Archives page.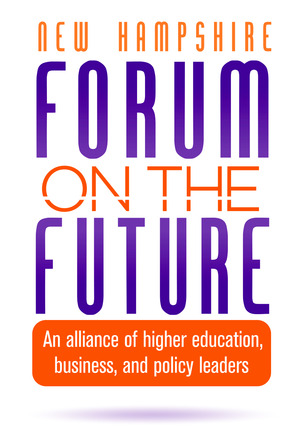 The Aging of New Hampshire: The Trend – The Implications
Friday, December 5, 2014
New Hampshire Institute of Politics
Saint Anselm College
8:00 AM to 9:45 AM
Breakfast Buffet Will Be Served 
Speakers:
Nick Toumpas, Commissioner, NH Dept of Health & Human Services
Nancy Leamond, Executive Vice-President, AARP
Steve Norton, Director, NH Center for Public Policy
Dean Christon, Executive Director, NH Housing
Connie Roy-Czyzowski, Vice-President of Human Resources, Northeast Delta Dental
"The year 2020 will see the beginning of a shift in New Hampshire's population towards the over-65 population.  By then, residents 65 and older will account for nearly 20% of the state population, up from 13.5% in 2010″ (from "What is New Hampshire? 2014 Edition," NH Center for Public Policy, Sept., 2014). The AARP Foundation indicates that half of US workers are expected to take on caregiving roles in the next five years. This has significant implications for healthcare, caregiving, housing, public services, transportation, and education.  A distinguished group of speakers will address this trend, and what we need to be doing to manage what is already here.
Premier Sponsors:
Charter Sponsors: