The New Hampshire Forum on the Future Breakfast Series focuses on the forces that face the state's future – economically, socially and culturally with respect to our education system, environment and historic traditions. The speakers and programs we host will make you think about the future of New Hampshire as a place to live and work.
If you are interested in being added to our mailing list please click here to contact Ann Tierno.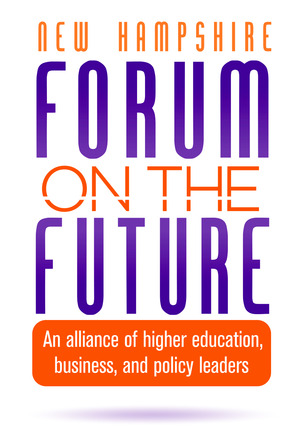 The 2016 NH Economy Facing Headwinds
in the Real Estate Sector?

Monday, February 29, 2016
NH Institute of Politics
Saint Anselm College
8:00 AM to 9:40 AM
Breakfast Buffet
Speakers:
Economist Russell Thibeault
NH Commissioner of DRED, Jeff Rose
Pres./CEO of the Masiello Group, Chris Masiello
Managing Dir. Planning & Policy, NH Housing, Bill Ray
While 2015 produced better results year-over-year for the New Hampshire and New England real estate marketplace, there are reported headwinds facing the real estate sector in 2016 that at the very least could prevent the economy from growing faster, and at the most could slow it down.  Those headwinds include a low inventory, an historic low in first time home buyers, slow job and wage growth, slow decrease in commercial vacancy rates, and new government regulations.  At the same time, the real estate marketplace is changing, with ballooning condo sales and rental units taking center stage along with new and more traditional home sales, and again, rising interest rates.  Our savvy group of speakers will brief us on what's driving the real estate marketplace.
Premier Sponsors:
Charter Sponsors: