The New Hampshire Forum on the Future Breakfast Series focuses on the forces that face the state's future – economically, socially and culturally with respect to our education system, environment and historic traditions. The speakers and programs we host will make you think about the future of New Hampshire as a place to live and work.
If you are interested in being added to our mailing list please complete the form below.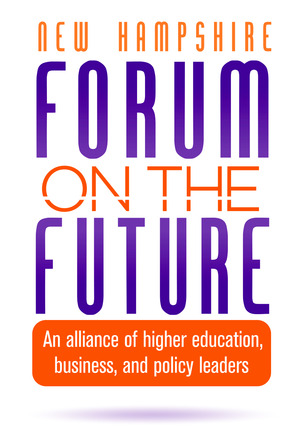 "Changing the NH Culture Surrounding Mental Illness: Why Businesses Will Benefit"

Tuesday, October 4, 2016
Bedford Village Inn
8:00 AM to 9:30 AM
Breakfast Buffet
 Speakers:
John Broderick
Former Chief Justice NH State Supreme Court Justice
Peter Evers
CEO, Riverbend Community Health, Inc.
Dr. Bill Gunn
Director of Primary Care Behavioral Health, Concord Hospital
Jeff Meyers
Commissioner, NH Department of Health & Human Services
Tom Raffio
President & CEO, Northeast Delta Dental
Moderator:
Scott Spradling
President, The Spradling Group
According to the Center for Prevention and Health Services,  217 million days of work are lost annually due to productivity decline related to mental illness and substance abuse.  One in five Americans has a treatable mental health disorder, yet few seek help or treatment, at a cost of billions to our nation's economy.  There are well documented and definitive links between physical and mental health, yet we treat these issues differently.  More companies are finding ways to address mental health in the work place, but the pace of change is slow.  What can NH companies do now to ensure employees have access to appropriate services and how do we eliminate the stigma surrounding the disease of mental illness or emotional distress?  Join us for a panel discussion, where business leaders can get practical advice on how to better ensure the workplace is receptive and responsive to those who need help.
Premier Sponsors:
Charter Sponsors: