The New Hampshire Forum on the Future Breakfast Series focuses on the forces that face the state's future – economically, socially and culturally with respect to our education system, environment and historic traditions. The speakers and programs we host will make you think about the future of New Hampshire as a place to live and work.
If you are interested in being added to our mailing list please click here to contact Ann Tierno.
---
For information about past Forum on the Future Breakfasts, please go to our Breakfast Archives page.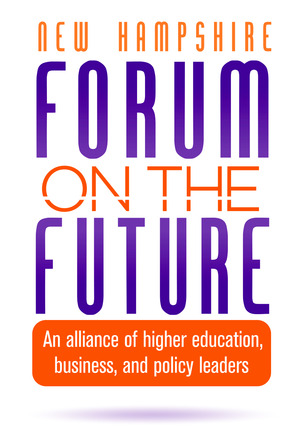 The New Culture of Corporate Citizenship
and
Its Attraction to a New Generation of Employees
Thursday, January 22, 2015

New Hampshire Institute of Politics
Saint Anselm College
8:00 AM to 9:30 AM
Breakfast Buffet Will Be Served
Speaker:
Ken Freitas, Freitas & Associates
A National Expert on Corporate Citizenship
More businesses are showing that corporate citizenship and volunteerism increase employee engagement with the company.  This work also attracts a new generation of employees.  It's not only good for recruitment and retention, but also for the bottom line.  It's a positive trend that connects businesses and its employees to their communities.
One of this country's premier experts on corporate citizenship will offer up his experience and views on how businesses are integrating strategy, brand building, communications and corporate responsibility/citizenship. Ken Freitas is principal at Freitas & Associates, and associated with the Boston College Center for Corporate Citizenship.  He has worked with leading brands in the business and non-profit sectors, including Time Warner Cable, The Walt Disney Company, the Hershey Company, Eli Lilly, and our own FIRST organization here in New Hampshire.  He also served as Vice President of Marketing and Social Enterprise for Timberland.  Ken was selected as a "Top 100 Marketer" by Ad Age.  Ken is a member of the board of directors of the Dunkin Donuts/Baskin Robbins Community foundation.  Join us January 22nd.
Premier Sponsors:
Charter Sponsors: