The New Hampshire Forum on the Future Breakfast Series focuses on the forces that face the state's future – economically, socially and culturally with respect to our education system, environment and historic traditions. The speakers and programs we host will make you think about the future of New Hampshire as a place to live and work.
If you are interested in being added to our mailing list please click here to contact Ann Tierno.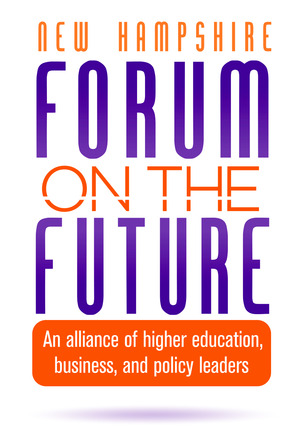 NH's Budget Battle: When Will It Be Resolved and
What Does It Mean for NH's Future?
(Business Taxes, Social Services, Medicaid, Education, Pay Raises at Stake)
Wednesday, September 9, 2015
NH Institute of Politics
Saint Anselm College
8:00 AM to 9:30 AM
Breakfast Buffet
Speakers:
State Senator Jeanie Forrester (R)
Chair, Senate Finance Committee
State Senator Lou D'Allesandro (D)
Vice Chair, Senate Ways & Means Committee
The NH Legislature returns to the State House September 16th to continue what has been a contentious battle with the Governor and within the House and Senate. A resolution is not clear over proposed business tax cuts, social services funding, Medicaid expansion, education funding at both the K-12 and postsecondary levels, and state employee pay raises.  And, political rhetoric colors the debate as the 2016 elections loom.  Two leading legislators working hard to find resolution will be our speakers – Senators Jeanie Forrester and Lou D'Allesandro – who will lay out their visions and predictions of where all of this could end up.
Premier Sponsors:
Charter Sponsors: